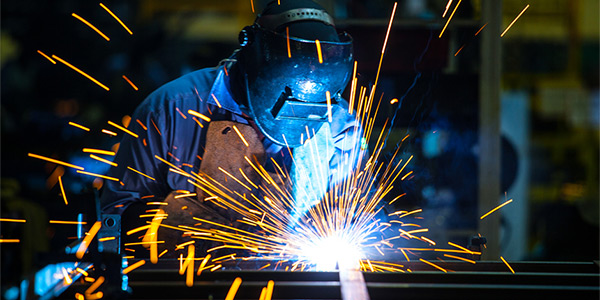 Industrial and Metal Manufacturing in Grafton, OH
At Banks Manufacturing Co., Inc., we specialize in an extensive range of industrial offerings that can improve your commercial or residential project. Whether your request is simple or complex, we fully customize our services to meet the unique needs of your vision. We assist clients with everything from advanced metal fabrication and metal sandblasting in Grafton, OH, to powder coating and welding. Our company's diverse offerings include the following and so much more:
Metal welding and fabrication: Our welding and fabrication offerings are enhanced by an extensive range of equipment, which includes a break press, band saw, punch press, bend press, welders, pipe and tube bender and a mobile shop utilized for welding repair and installation. We can handle welding and fabrication projects of any size and scope.
Metal cleaning and preparation: Through professional stripping equipment, large booths for abrasive cleaning and a portable sandblaster in Grafton, OH, we can assist with metal preparation projects. Our experts have worked on jobs that range from sandblasted car rims to large-scale paint removal.
Powder coating: Banks Manufacturing Co., Inc. specializes in powder coating services for oversized, heavy pieces. Powder coating offerings are available in a variety of different colors, textures and thermos-set plastics to give your new or used equipment industrial-strength durability.
Rigging: Our business is able to assist with any rigging job, no matter the size. We have semi-tractor trailers, landoll trailers and lift trucks that are able to support up to 20,000 pounds.
Painting: We have booths for pressure feed spray and airless spray that range up to 89 feet in length. Our company offers solvent, epoxy, urethane, mil spec, polyester, phenolic and water-based coatings for paint jobs.
Through these services and more, we strive to provide you with a full-service manufacturing experience. For more information on Banks Manufacturing Co., Inc., reach out to one of our skilled team members today by calling us at 440-458-8661.